We are glad to announce that HMS-CSSA will organize a China trip in this Novermber to top universities and institutes. This is an excellent opportunity for our members looking for faculty positions in China.
If you are interested, please pay attention to the following issues:
1, HMS-CSSA current members and alumni are eligible to apply. Due to limited space, the delegation will be composed of ~10 people. Every member in the delegation needs to have his/her own project or have outstanding publications.
2, We will notify you by email if you are accepted for the trip. The trip will last for about two weeks, including stops at Zhejiang, Beijing, Nanjing, etc. Selected members need to be committed to join the whole trip. And detail travel plan will be finalized before the trip.
3, Almost all the travel expenses will be covered.
4, Please send your CV to cssa@hms-cssa.org by September 30.
---

哈佛医学院华人专家学者联合会
Website: http://www.hms-cssa.org
微信公众号: hmscssa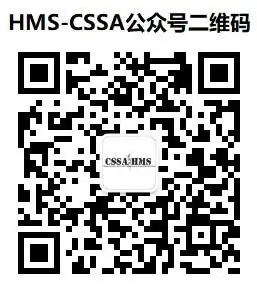 HMS-CSSA助手微信号:hmscssa2007
(添加好友后可由助手号邀请加入HMS-CSSA学术群、HMS-CSSA生活群)