Time: 2:00 PM – 4:30 PM, Oct. 12th, Thursday
Location: Room 11081, 11th Floor, CLS Building
3 Blackfan Circle, Boston, MA, 02115
Free Registration: Link
Instructor, Harvard Medical School and Massachusetts General Hospital
Title: Fine-mapping genetic risk loci to single-variant resolution
Dr. Hailiang Huang earned his Ph.D. from the Department of Biomedical Engineering at the Johns Hopkins School of Medicine, supervised by Dr. Joel Bader. He completed his postdoctoral training with Dr. Mark Daly at MGH and the Broad Institute.
Dr. Huang's research focuses on the genetics of complex disorders. He co-led a recent fine-mapping effort of the International Inflammatory Bowel Diseases Genetics Consortium (IIBDGC) to resolve known genetic associations to variants with high causal probabilities (Huang et al., Nature, 2017). Dr. Huang's research interests also include psychiatric disorders, developing methods for testing rare variants with population stratification, the connection between tissue-specific gene regulation and non-coding genetic associations, and genetic mechanisms underlying the spontaneous clearance of the hepatitis C virus.
Reference:
Huang, H. et al. Fine-mapping inflammatory bowel disease loci to single-variant resolution. Nature 547, 173-178, doi:10.1038/nature22969 (2017).
Helen Hay Whitney Postdoctoral Fellow, David Bartel Lab, Whitehead Institute, MIT
Title: RNA structures control mammalian mRNA 3'-end processing and stability
Dr. Xuebing Wu received his Ph.D. in Computational and Systems Biology from MIT under the joint supervision of Phillip Sharp and Chris Burge. He is now a Helen Hay Whitney Postdoctoral Fellow in David Bartel's lab at the Whitehead Institute for Biomedical Research.
Dr. Wu is interested in developing integrated computational and experimental strategies to understand how the information encoded in RNA controls gene expression, and how this RNA code is altered in disease and cancer.
Reference:
Wu, X. & Bartel, D. P. Widespread Influence of 3′-End Structures on Mammalian mRNA Processing and Stability. Cell 169, 905-917 e911, doi:10.1016/j.cell.2017.04.036 (2017).
Postdoctoral Fellow, Rudolf Jaenisch Lab, Whitehead Institute, MIT
Title: Editing the mammalian Epigenome
Dr. Shawn Liu completed his Ph.D. training in cellular and molecular biology, and he has been always interested in the basic mechanism of biological processes such as the development of a fertilized human egg and the formation of memory lasting for decades.
Dr. Liu joined Rudolf Jaenisch's lab at MIT in 2014. His research focused on the development and application of novel molecular tools to investigate the functions of epigenetic events in neurological disorders. Their research demonstrated that a combination of CRISPR/Cas9 with DNA methylation modification enzymes allows for precise editing of DNA methylation in the mammalian genome in vitro and in vivo. Targeted demethylation of the hypermethylated CGG repeats at the pathological FMR1 locus in Fragile X patient-derived iPSCs and neurons was able to reactivate FMR1 and rescue the diseases-associated cellular phenotypes. He believes, in many scenarios, advances in technology lead to the breakthroughs in biological discovery.
Reference:
Liu, X. S. et al. Editing DNA Methylation in the Mammalian Genome. Cell 167, 233-247 e217, doi:10.1016/j.cell.2016.08.056 (2016).
Senior Staff Scientist and Group Leader, Tumor Immunotherapy Discovery Engine Project, Nicholas Haining Lab, Broad Institute
Title: In vivo CRISPR screening identifies Ptpn2 as a novel target for cancer immunotherapy
Dr. Robert Manguso's research has focused on the use of functional genomics approaches to understand the complex interactions between tumor cells and the host in the tumor microenvironment. During his time as a Ph.D. student in Nick Haining's lab, he developed a method for conducting pooled, CRISPR-based screens using transplantable mouse models in vivo. By applying pre-clinical immunotherapy treatment paradigms, they used these in vivo screens to understand how the tumor cells are being eliminated by the host and to identify new targets that render the tumor cells more sensitive to immunotherapy.
Since finishing his Ph.D. in Nick's lab, he has been leading the Tumor Immunotherapy Discovery Engine (TIDE) project at the Broad Institute, with the goal of executing genome-scale in vivo screens across several different models or cancer using many therapeutic approaches.
Reference:
Manguso, R. T. et al. In vivo CRISPR screening identifies Ptpn2 as a cancer immunotherapy target. Nature 547, 413-418, doi:10.1038/nature23270 (2017).
Postdoctoral Fellow, Harvard Medical School
Incoming Assistant Professor in Pharmacology, Feinberg School of Medicine and Biomedical Engineering, McCormick School of Engineering, Northwestern University
Dr. Zhe Ji received his Ph.D. from Rutgers University and got postdoctoral training with Dr. Kevin Struhl at Harvard Medical School and Dr. Aviv Regev at the Broad Institute of MIT and Harvard.
A recipient of the NIH Pathway to Independence Award (NCI K99/R00), Dr. Ji is an incoming assistant professor at Northwestern University, with a joint appointment in the Department of Pharmacology at Feinberg School of Medicine and the Department of Biomedical Engineering at McCormick School of Engineering. The Ji Laboratory will be using high-throughput genomic technologies and computational modeling to study the regulation of gene transcription and RNA translation underlying oncogenic processes. The group aims at revealing novel cancer therapeutic strategies for precision medicine and immunotherapy.
Sponsors
(刘继业 张玥)
---
HMS-CSSA 通过举办各种学术活动,搭建哈佛医学院及其附属医院华人专家学者之间的交流平台,展示前沿研究成果,促进合作创新。现已成功举办 HMS-CSSA Annual Conference, Frontier Symposium, Precision Medicine Seminar 等多项反响热烈的学术活动。我们愿为各位华人专家学者提供展示自己学术成果的舞台,也愿为致力于推进科学技术发展的机构提供合作的平台,有意者请发送邮件至 academic@hms-cssa.org。
---

哈佛医学院华人专家学者联合会
Website: http://www.hms-cssa.org
微信公众号: hmscssa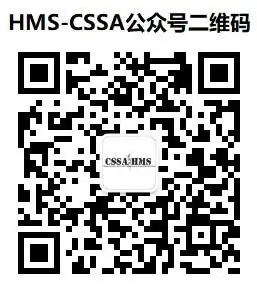 HMS-CSSA助手微信号:hmscssa2007
(添加好友后可由助手号邀请加入HMS-CSSA学术群、HMS-CSSA生活群)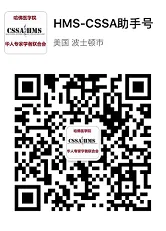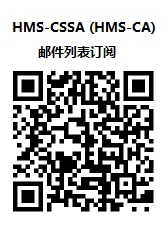 Frontier Symposium Research